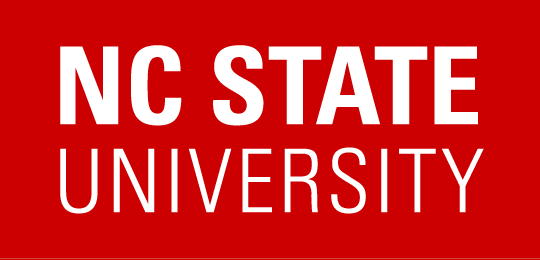 NC State University, founded in 1887 in Raleigh, North Carolina began as a land-grant institution grounded in agriculture and engineering. Today, it's a leading public research university that excels in discoveries across disciplines. It is a powerhouse in science, technology, engineering, and math.
Dr. Lee-Ann Jaykus is a William Neal Reynolds Distinguished Professor in the Department of Food, Bioprocessing, and Nutrition Sciences at North Carolina State University, with an associate appointment in the Department of Microbiology. In 2017 she won the prestigious NSF Leadership Award for Innovation associated with her NoroCORE™ work as the scientific director of the USDA-NIFA Food Virology Collaborative. This collaborative is a large consortium of academic institutions with representation from researchers and regulators affiliated with state and federal governments, as well as members from relevant industrial sectors. Her team of 30-plus scientists representing 18 academic and government institutions developed improved tools, skills, and capacity to understand and control foodborne virus disease risks
"Her work will lead to improved methods to prevent norovirus foodborne disease infections around the world, and she has elevated our nation's food safety competencies across all sectors of the food chain."

Hal King, Ph.D., President/CEO of Public Health Innovations LLC
Lee-Ann advanced the science of food safety through applied infection prevention and control science, especially regarding norovirus. These include cultivating human norovirus which had eluded scientists for 50 years, developing a risk-modeling program for tracking norovirus that can calculate disease risk and screen strategies for managing contamination in foodservice and health care facilities.
Her current research efforts are varied and focus on:
food virology
development of molecular methods for foodborne pathogen detection
application of quantitative risk assessment in food safety
understanding the ecology of pathogens in foods
Over the years, Dr. Jaykus has collaborated on many large, multi-institutional projects dealing with a variety of foodborne pathogens. However, she is best known for her work in Food Virology, focusing on developing methods to detect human enteric virus contamination in foods and environmental samples, and better understanding the dynamics of virus transmission through the food chain.
"I have never met a scientist or food safety professional as enthusiastic and competent as Dr.Jaykus is in defining the issues, developing key needs, initiating the means to fill gaps and translating findings quickly into industry applications," says Hal King, Ph.D., President/CEO of Public Health Innovations LLC.