Friction is a friend of effective handwashing. The new Handwashing For Life Core Handwash focuses on a professional technique as an option to the "sing happy birthday twice" directive.
Here is the process for you to follow when running water is available. Wet hands as a pre-rinse. Apply soap, scrubbing hands for 10-30 seconds according to soil load and cleanliness standards:
Palm-to-palm
Front-to-back
Claw-to-paw
The interlock
Wrists
Thumbs
Rinse hands thoroughly
Wipe hands vigorously with a paper towel
As an additional safety step, apply hand sanitizer according to label instructions.
The Handwashing For Life Core Handwash protocol is simply effective – the professional choice where potable running water is available and convenient. Handwashing skills can be visualized and scored by using the GlitterBug® tracer lotion as depicted in the video with the MaxiCam.
Timers can be used both in training but also as a daily reminder. Simple and versatile options provide a good place to start. Setting the time to music is attractive to many.
For "equivalent or superior" effectiveness where potable running water is not convenient, see the SaniTwice® Core Handwash solution.
For situations calling for an even higher standard of cleanliness, move to the Core+ Handwash or Core+ Hand Cleanse where a fused bristle nailbrush is added to the scrub cycle in both methods. In all cases, the wash of choice can be followed with an application of hand sanitizer in high-risk situations.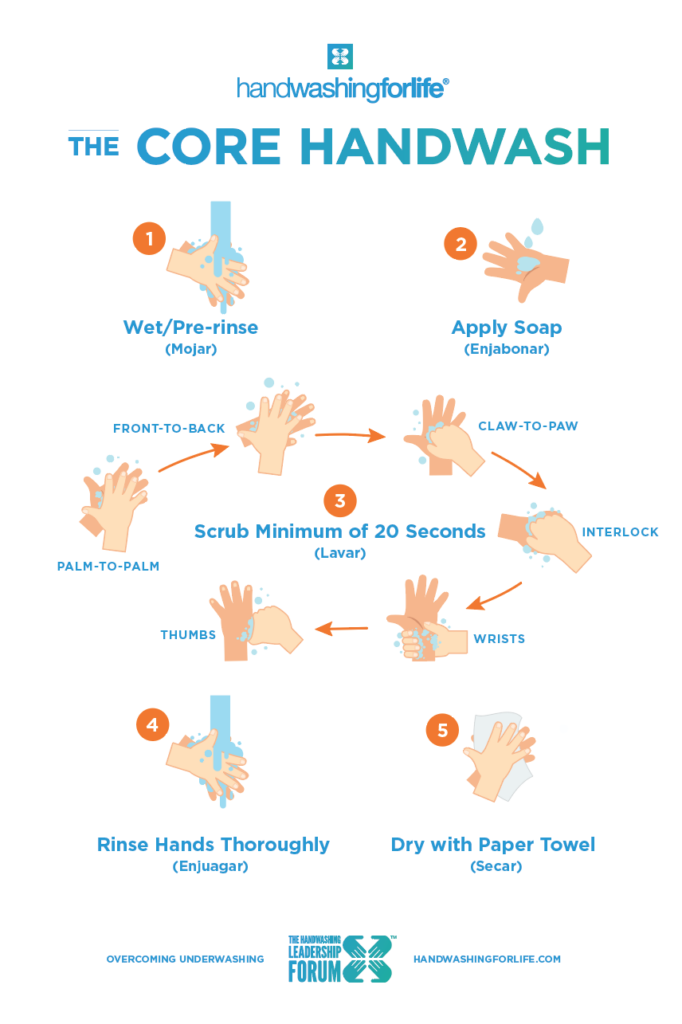 ---
Additional Information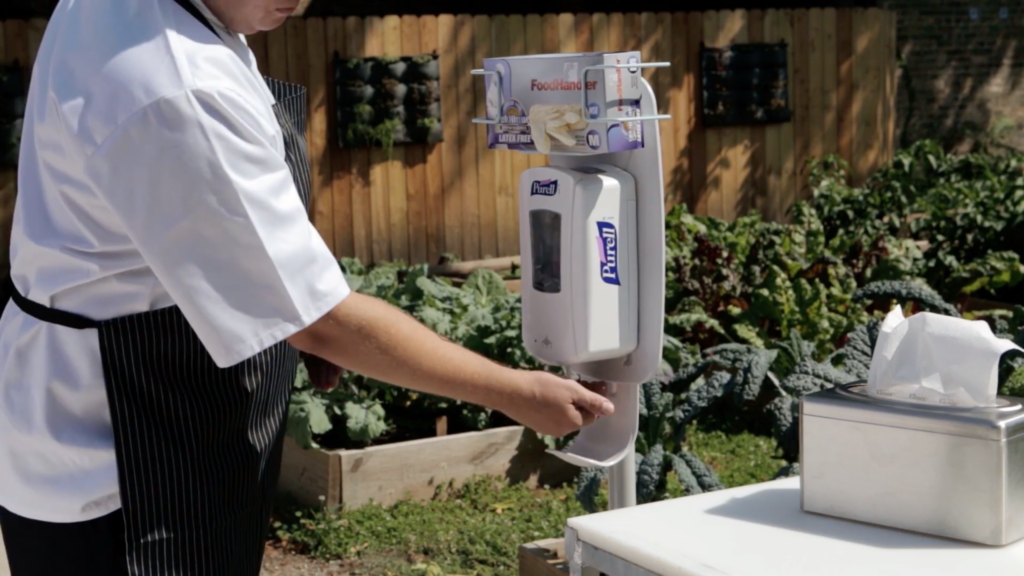 Away-from-home food serving sites without water are growing in number as the public is so mobile and busy. They seek to snack or dine along their daily path, challenging mobile and catered food service operators. SaniTwice is an answer for those operators who seek good hand hygiene away from their brick and mortar operations. Here is the...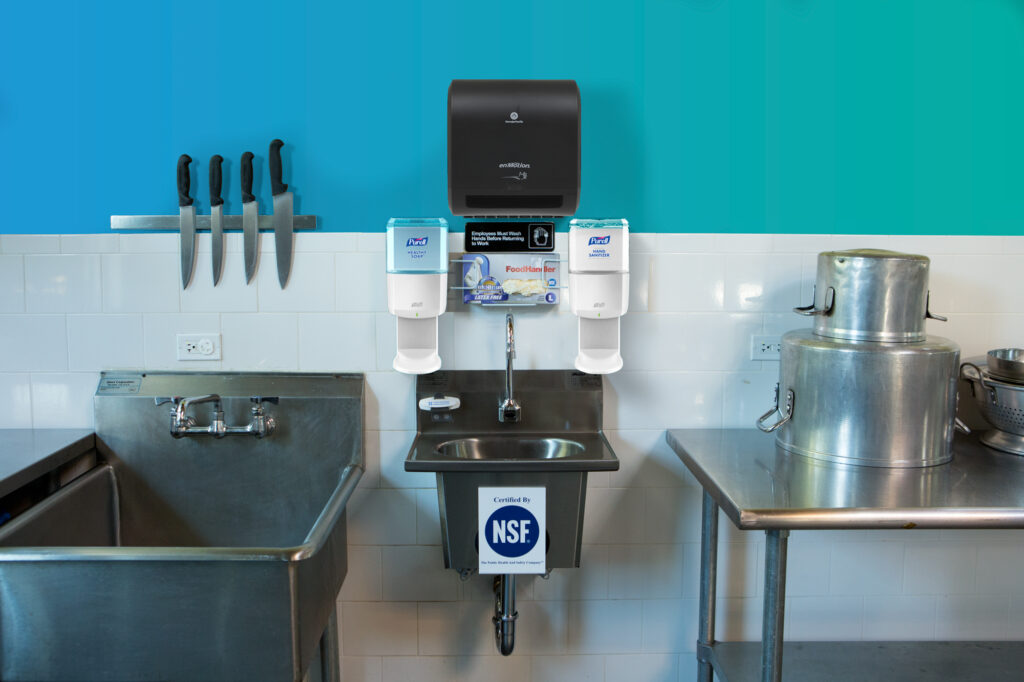 Convenience lifts compliance. Compliance lowers risk. Teamwork is of the essence in foodservice kitchens and other high-priority locations. Team effectiveness calls for equipment that mirrors their personal commitment to frequent handwashing and customer safety. Reliable, quality-driven choices, simply make the right thing easier to do. Food-handling staff will be washing their hands from 8-24 times...