Data Motivates Personal Accountability & Team Play
Background
Seasoned restaurateur, Chris LaRocca, was deeply involved in creating a new concept and realized that healthy menus demanded a higher standard of cleanliness at every level. Operational transparency was another goal as Millenials were a major target group. His personal experience provided insights on the importance of handwashing, especially for his primary menu item, hand-cut salads prepared in full view of their customer.
Chris contacted a technically savvy individual who was working on electronically monitoring of staff handwashing. They worked together to match up the technical capabilities with the restaurant realities.
Mr. LaRocca was also very aware of the brand damage that norovirus could reek. He wanted a system that would include staff handwashing in the public restrooms, the major source, and harbor for norovirus.
Chris anticipated the potential badge management issue as he planned his Crushed Red salad chain concept. He sought a system that could reward those complying with their mission-critical outbreak intervention, HANDWASHING. He insisted on having the handwash data by the individual. He collaborated with the developer, Clean Hands LLC and together arrived at a commercially viable voice recognition solution applicable across many market segments.
Action
Crushed Red has specified an electronic handwash monitoring and staff motivating system is incorporated in every store as they are built. It is part of the equipment bundle.
The WHY of Handwash Monitoring
Personal compliance to policy is foundational to career advancement. Data provides the objective criteria for rewards in a variety of forms. This implicit connection motivates staff handwashing. It protects the public and the "brand" serving them. Data drives the sustainability of the system.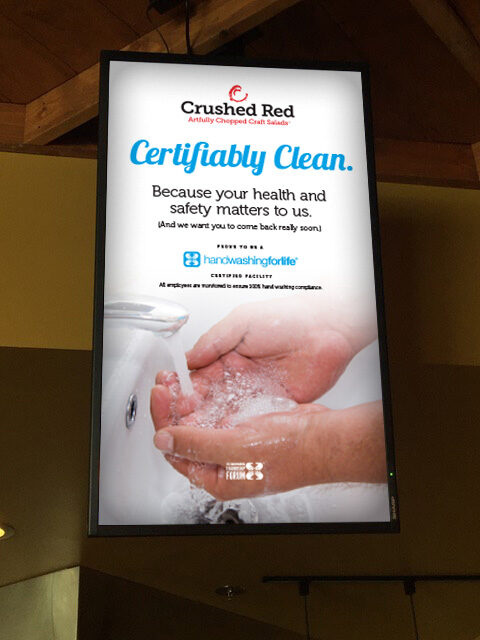 Brand Building
Crushed Red's handwash verification is now a brand builder, a key component of their customer loyalty package.
Brand Protection
Crushed Red's handwash verification is now a brand builder, a key component of their customer loyalty package.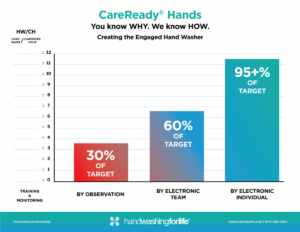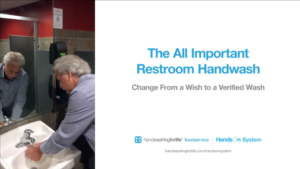 Restroom Coverage
The public is quite surprised and impressed when a staff member steps to the restroom hand sink and speaks their name into a voice-recognized handwash system.
Taking Charge
Today's success and the path to continuous improvement demand data.
Numbers talk. Numbers motivate. Numbers change behaviors and drive safe standards.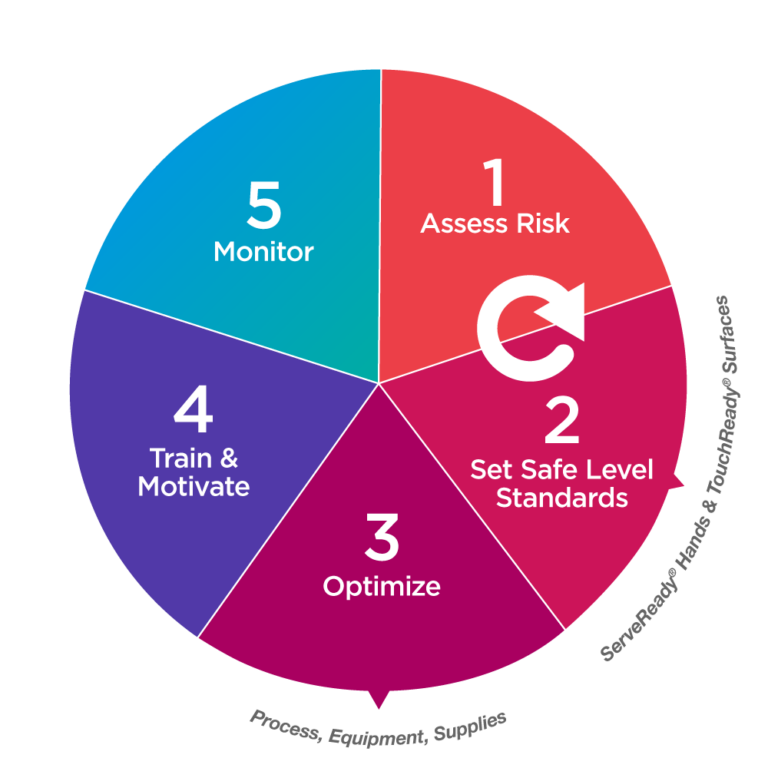 5-Step Process
The chain of cleanliness risk factors is led by poor handwashing. It is the #1 cited element in outbreak investigations. The risk of the unwashed hand has largely gone unaddressed because of the lack of standards and meaningful measurement tools.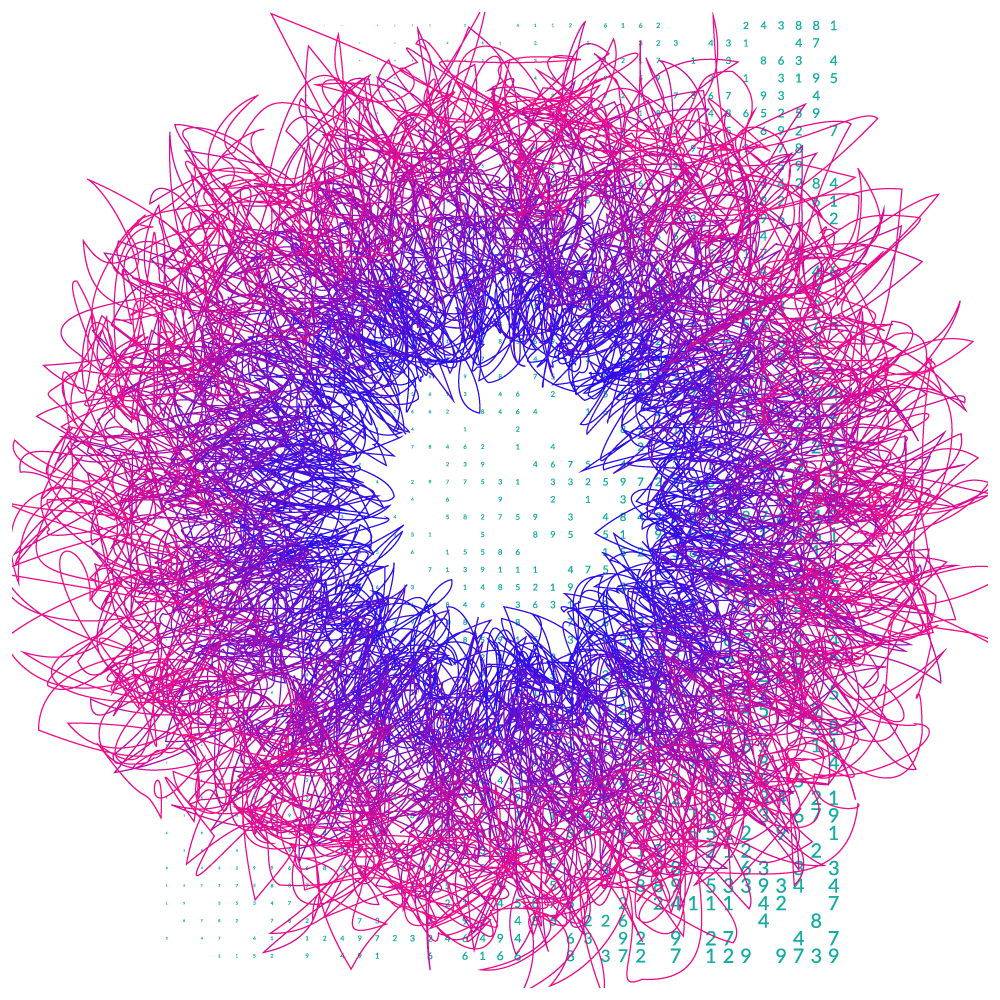 Monitoring Tech Changes Everything
Verified clean hands, ServeReady® Hands, protect brands, and are emerging as a customer-valued reason to return – a new corporate asset.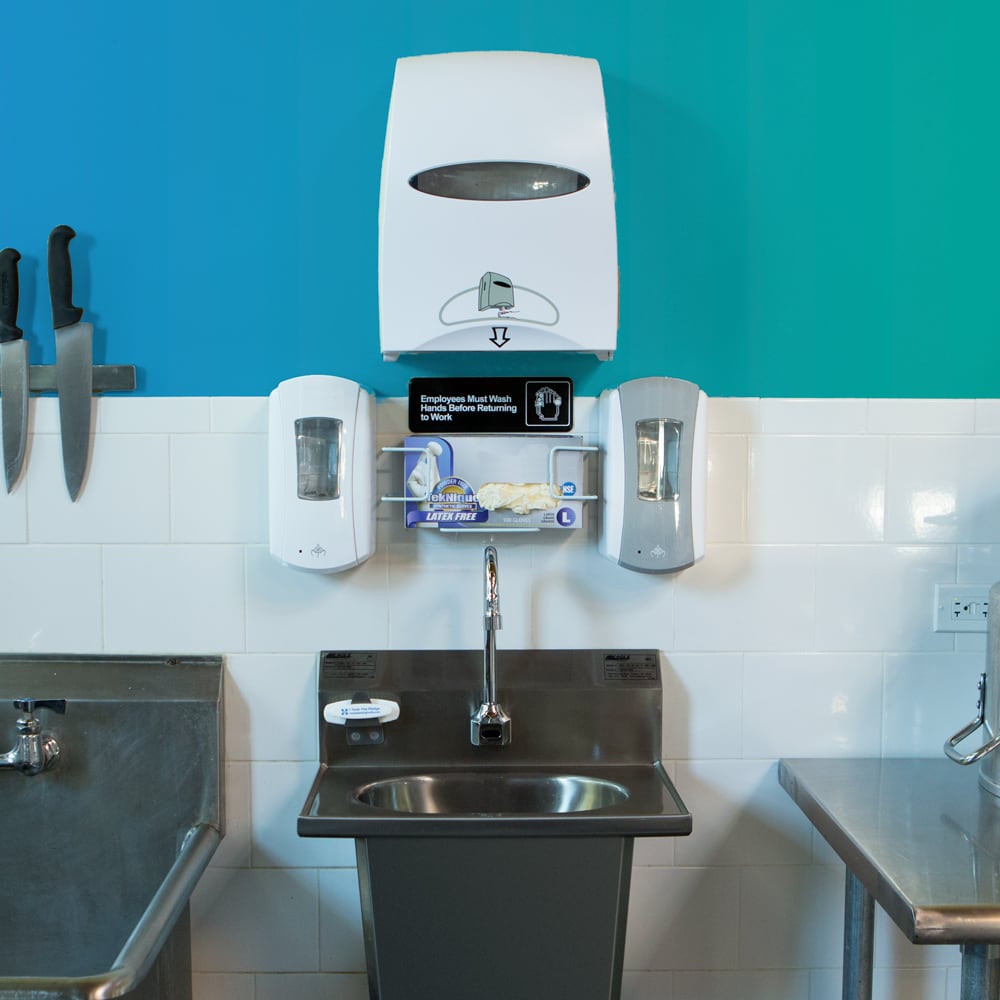 HFL5000 Handwash Station
Integrated Handwashing System with MICROGARD® antibacterial coated 304 stainless steel with deep- draw, water-saving, splash-resistant sink bowl. Removable trash container. Convenient hook for hygienic nailbrush. Ultra-reliable sensor faucet with a self- generating power system. Touchless paper towel dispenser, soap & sanitizer dispensers with ports for multiple electronic handwash monitoring systems, and two glove racks.