The chain of cleanliness risk factors is led by poor handwashing. It is the #1 cited element in outbreak investigations. The risk of the unwashed hand has largely gone unaddressed because of the lack of standards and meaningful measurement tools. New monitoring technologies are proving to be game-changers. Verified clean hands, ServeReady® Hands, protect brands, and are emerging as a customer-valued reason to return – a new corporate asset.
The HandsOn™ System is a five-step risk-based process to overcome the under washing of hands and the surfaces most likely to contaminate those hands. It is a roadmap to assess current risks, set standards and implement integrated best practices. Its design is to motivate, control and sustain better behaviors. HandsOn is HACCP for hands executed for continuous improvement.
The HandsOn™ System establishes risk-based standards and process control to reduce the risk of foodborne outbreaks. Managers get the tools to assess their risk and implement sustainable solutions in protecting customers, staff and the very business itself.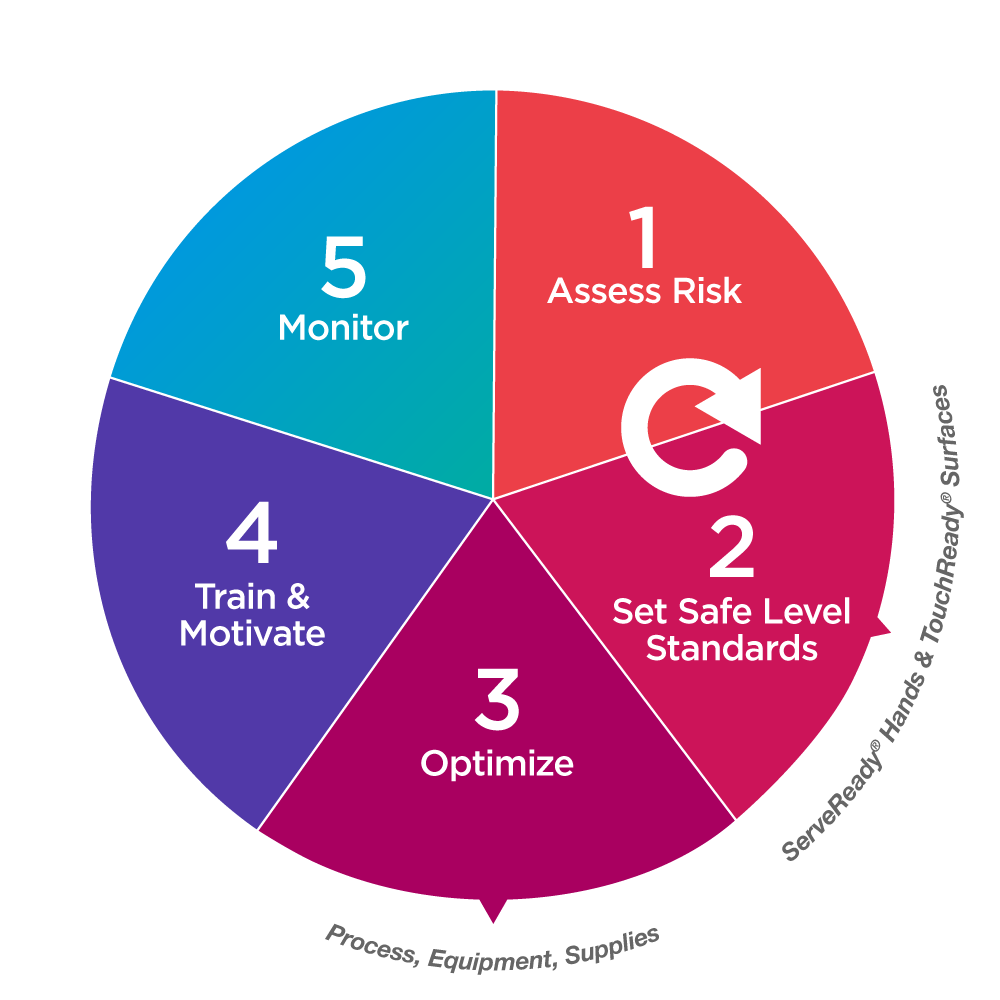 The Five Structured Steps to Sustainable Solutions: