Convenience Multiplies Staff Compliance and Brand Protection
The lock-downs of the past year have protected businesses and institutions from pathogens beyond Coronavirus. For instance, Norovirus headlines have been few but in the proactive spirit of the "New Era of Smarter Food Safety" start preparing for this to change as the public breaks out to dine, attend school, travel and visit the sick. The introduction of a uniquely effective anti-Norovirus hand sanitizer answers the call.
Purell VF Plus (GOJO) is being greeted with resounding applause by Nursing Homes and Hospitality hotspots like restaurants, hotels, and cruise liner companies. Norovirus is one of the leading killers of nursing home residents and frequently sends cruise ships back to port. It also gained notoriety for a series of Chipotle outbreaks.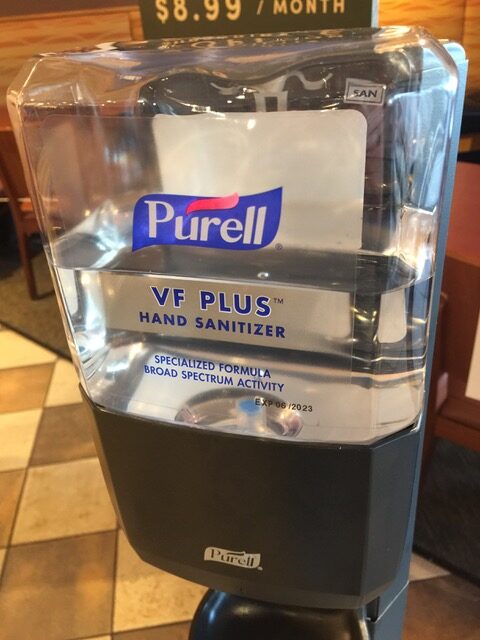 This new option maximizes the effectiveness and convenience factors for both users and operators. Based on the science, it has been adopted as the new performance standard for Handwashing For Life's research and tailored risk-based solutions. The North Carolina State research is available on request.
Users find this blend pleasant to use and kind to their skin. It can be applied as frequently as hands are contaminated. This innovative hand sanitizer formulation is offered in convenient pocket size, tabletop pump, and in high-use settings equipped with the latest touch-free electronic dispenser technologies.
Operators have been impressed with its "never empty" refill convenience and its patented power system. There are no separate battery changes required as power is refreshed with each change of the cartridge. Empty dispensers and dead batteries are now complaints of the past.
A Norovirus vaccine continues to elude the pharmaceutical industry but there are signs of hope: https://www.contagionlive.com/view/sporadic-pediatric-norovirus-cases-may-predict-broader-outbreaks
Operators are looking first to protect their guests, students, and patients. This phase of businesses reopening can be leveraged by incorporating the tools of prevention, the tools of "Smarter Food Safety."