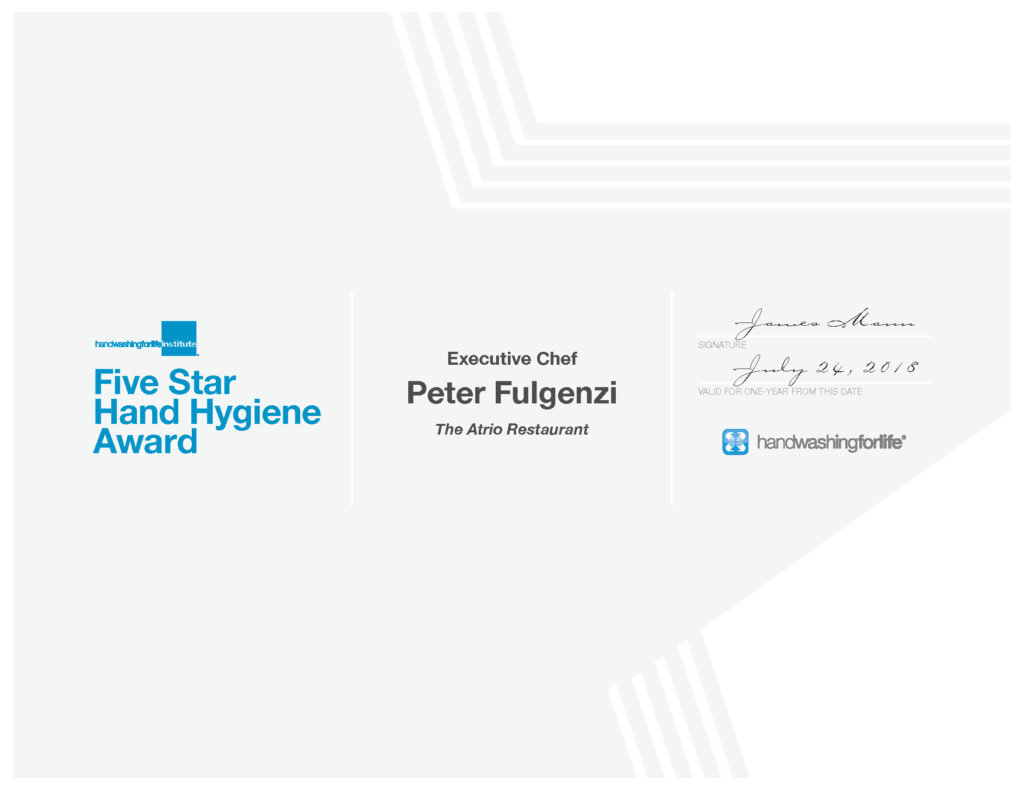 What it does
Reassures customers and raises operator value over competition
Becomes an integral component of operator's Loyalty Program
Motivates staff handwashing to be working for a leader
How it works
Operator
Assesses risk of current handwashing practices.
Follows the five HandsOn™ steps
Installs effective electronic handwash monitoring technology
Submits Handwashing Certification application with a scanned copy of latest month's compliance data and Health Department audit
Receives certification in a pre-selected format suitable for front and back of house.
Fee
On request. Contact us below.