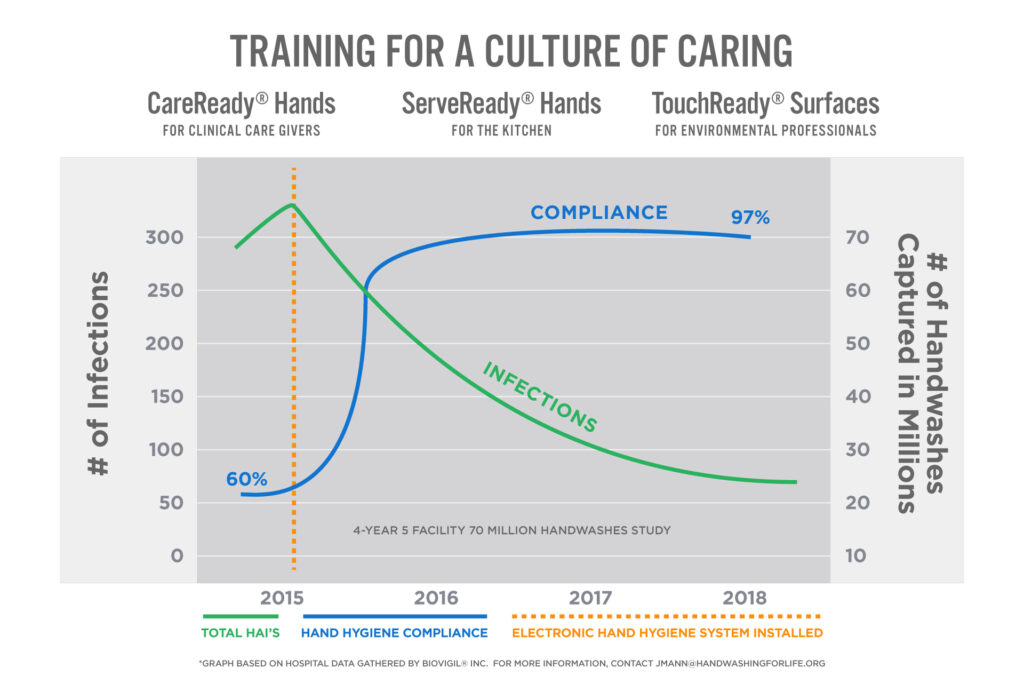 Training for the culture of caring.
CareReady® Hands for Clinicians
ServeReady® Hands for the Kitchen
TouchReady®Surfaces for Staff & Guests
Differing departmental views on handwashing must be dealt with upfront in order to be properly considered along side competing efficiency or sales enhancing projects. These tools are designed for the project leader to engage cross-departmental staff and make proposed handwashing upgrades important to their success. Overcoming starts with a plan and HandwshingforLife can help in planning for success.
What it does
Reassures customers and raises operator value over competition
Becomes an integral component of operator's Loyalty Program
Motivates staff handwashing to be working for a leader
How it works
Operator
Assesses risk of current handwashing practices.
Follows the five HandsOn™ steps
Installs effective electronic handwash monitoring technology
Submits Handwashing Certification application with a scanned copy of latest month's compliance data and Health Department audit
Receives certification in a pre-selected format suitable for front and back of house.
Fee
On request. Contact us below.