This idyllic resort scene keeps customers looking out rather than down at its hellish ice management practices.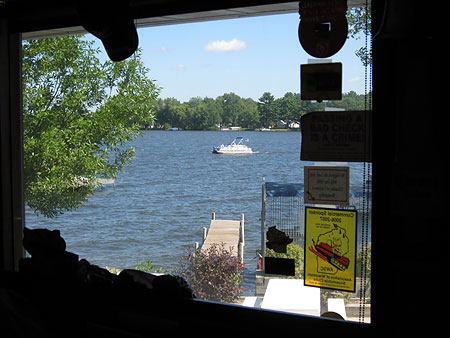 This one ice unit below (two photos) is a very good illustration of at least three ice management issues.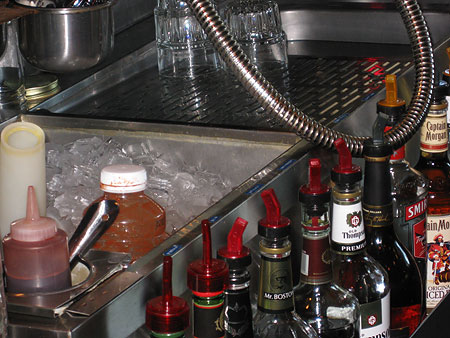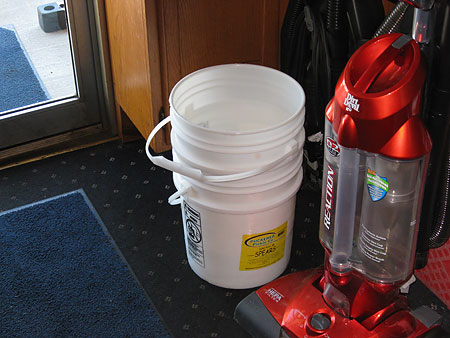 How many times have these containers been handled and returned to the ice for storage?
The ice scoop is stored in contact with another well-handled squeeze bottle.
I watched as an employee from the back of the house entered with the ice buckets pictured below, one inside the other and in contact with the floor, just inside the main entrance from the parking lot. Of course, as he tipped the ice into the bar unit he grabbed the bottom of each bucket and kindly arranged the cubes by hand.
Health inspectors and food safety auditing firms now treat ice as a ready-to-eat (RTE) food. Indirect as well as direct hand contact, bare or gloved, should be avoided.